Blue Marlin
The iconic Blue Marlin is referred to as "The King of Sport Fish" in the Gulf of Mexico. Come find a trophy with us any time of the year.
Blue Marlin Fishing Charter
Blue Marlin, also known as Atlantic Blue Marlin and a part of the billfish family, put up a great fight once hooked. Blue Marlin are abundant in the summer and fall but can be found year-round. It may require a lot of waiting, but once hooked, it provides a challenge. At Super Strike Charters, our captains know techniques for locating and catching Blue Marlin from years of captaining fishing charters in Venice, Louisiana.
When you reel in a fish on your deep sea fishing charter, there are a few things you can look for to identify if it is a Blue Marlin. These fish have sleek, cylindrical bodies. Most noticeable is the long skewer-like nose and the majestic blue on the top half of the body for which Blue Marlins get their name.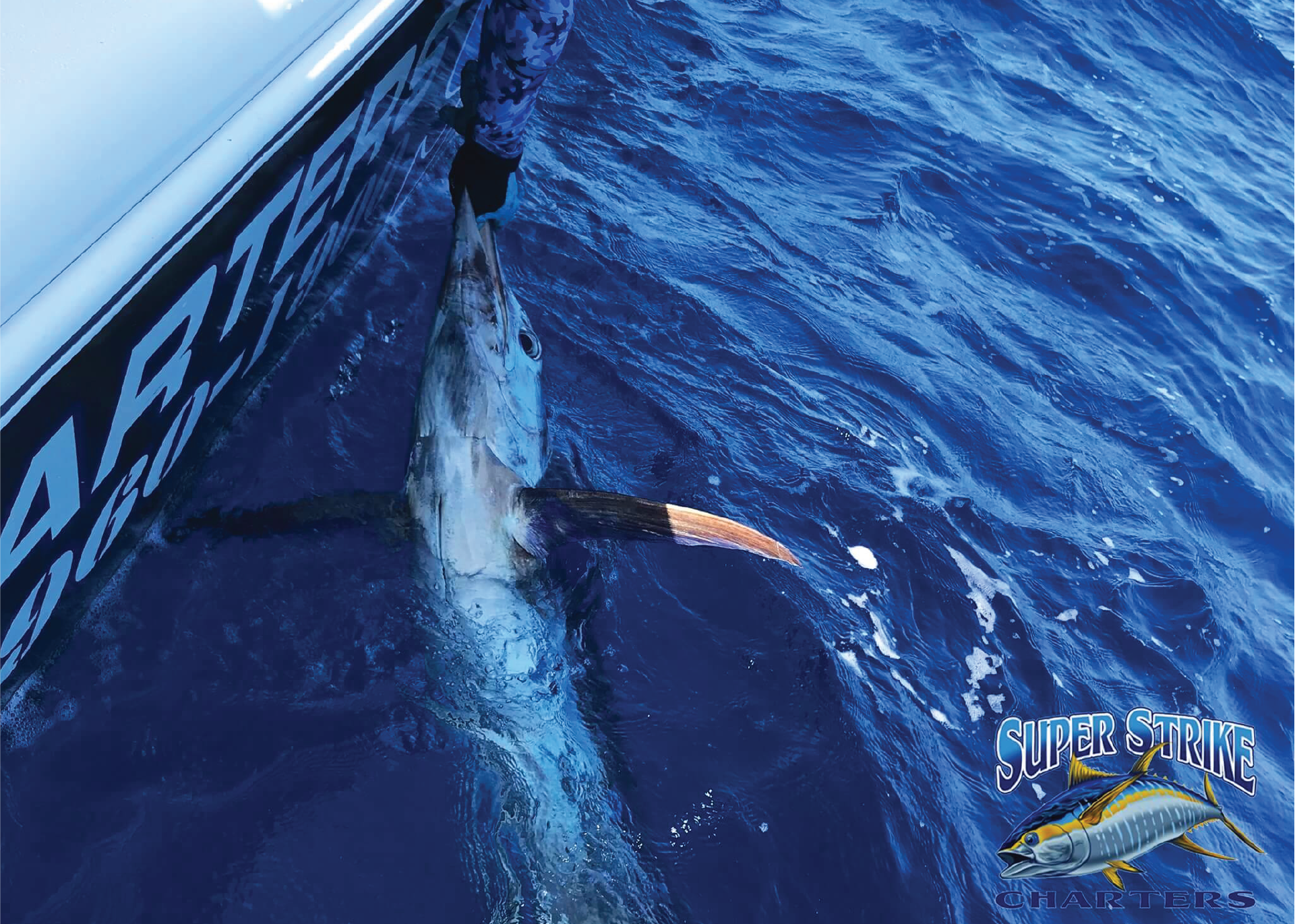 Book your fishing charter with Super Strike Charters
In order to catch a Blue Marlin, you will have to put your best foot forward, and Venice, Louisiana, deep-sea fishing charters is the best place for it. Ranging from 60-400 pounds, these fish will try to escape in any way and will be something to brag about when you get home. If you are looking for a day at sea trying to nab one of these fish full of fight, book your deep sea fishing charter with us!
Book Your Blue Marlin Charter Trip Below!
About Blue Marlin
If you want to make a catch worth showing off, these beautiful blue fish with spear-shaped noses fit the bill. Female Blue Marlin grow larger and live almost twice as long as their male counterparts. For the best Blue Marlin fishing, be prepared to travel far out to sea to reach them.
Anglers don't go after this fish for flavor. Instead, they are saught for their hard-fighting nature. Once hooked, Blue Marlin put up a frantic fight of will and endurance and will often leap from the water in a spectacular show. On deep-sea fishing charters with Super Strike Charters in Venice, Louisiana, you will have the opportunity to hook this lively fighter.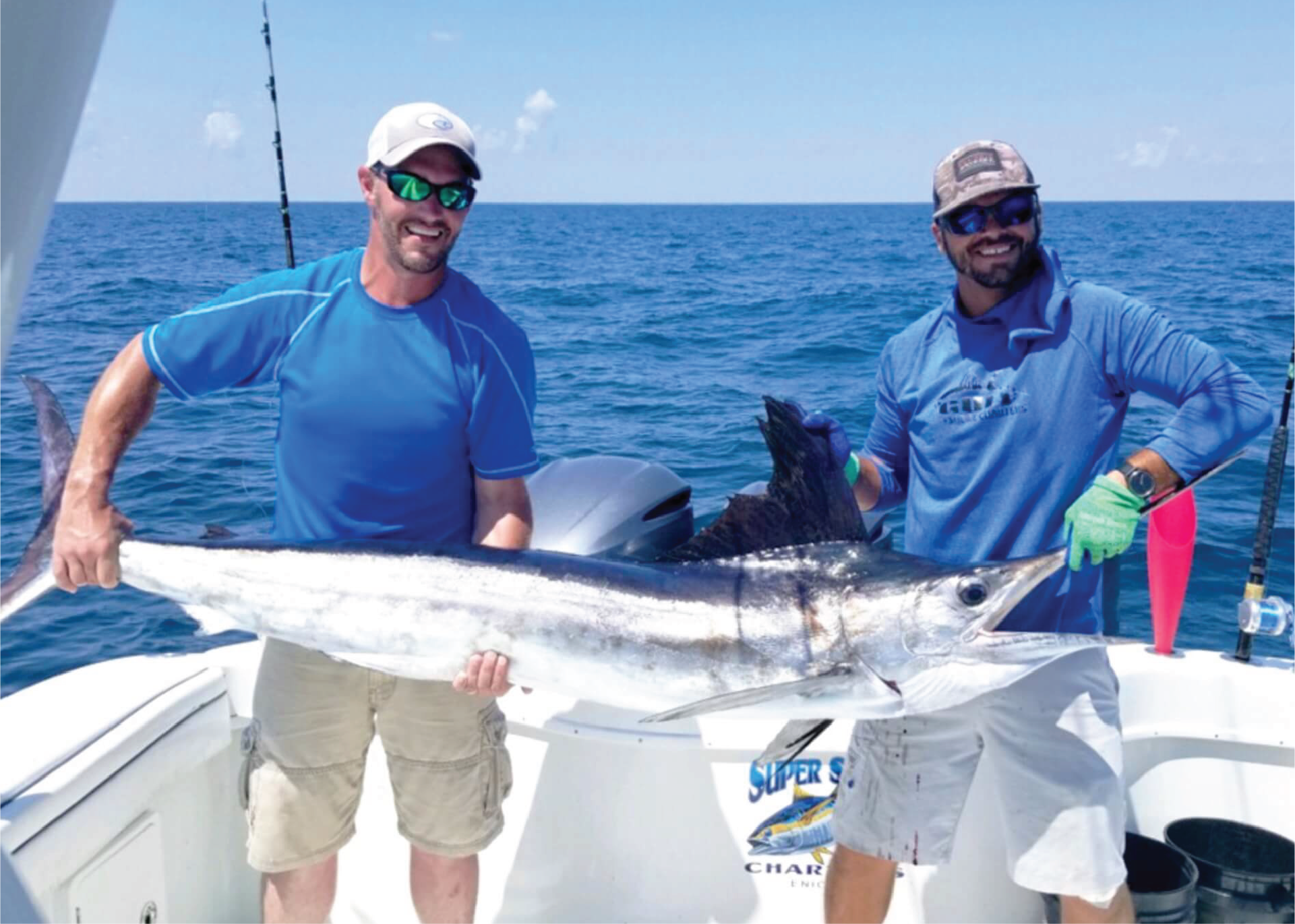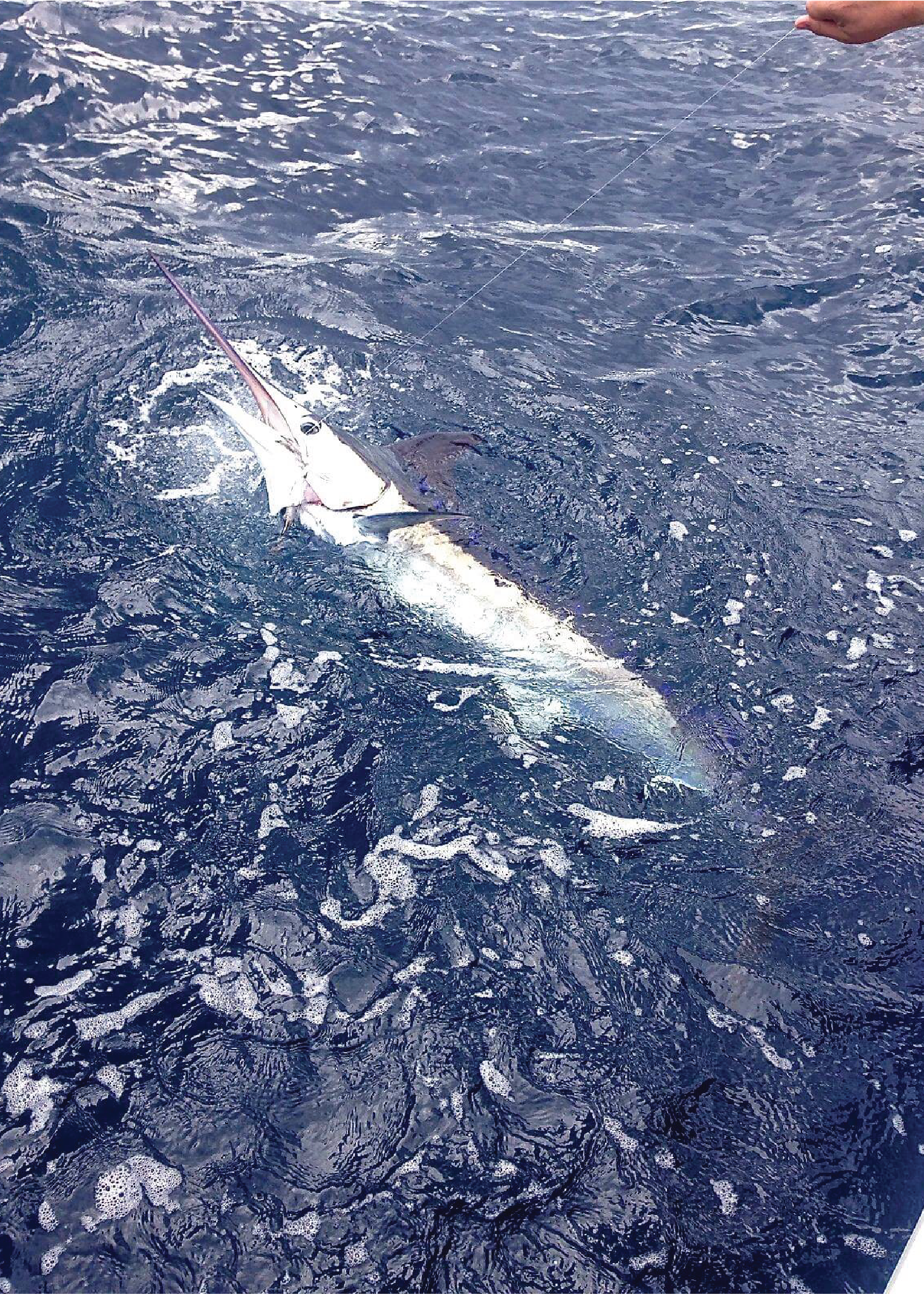 Strategies for catching Blue Marlin
To locate Blue Marlin, fishermen often travel long distances because these fish are free-range in open water. Many anglers rely on live bait, which Blue Marlin would be feeding on in the area they are fishing. Circle hooks are safer for the fish by reducing gut-hooking while also increasing the overall hook-up to release rate.
Bait and lures recommended for best chances at catching Blue Marlin include:
Mold craft supper chugger
Mold craft wide range
Pakula lumo sprocket
Ballyhoo
Mullet
Small tuna
Bonito