DUCK HUNTING
The Duck Hunting in Venice, Louisiana is the last frontier for unbelievable duck hunting.
The beautiful Mississippi River Delta provides the perfect habitat to attract thousands of ducks back to Venice, LA year after year. The Delta provides a home to the largest number of species of ducks during November to January, which makes every hunt exciting. You never know what you will have the opportunity to shoot next. On a hunt in Venice, you will get the opportunity to bag Pintail, Wigeon, Gadwall, Green and Blue Winged Teal, Mottle Ducks, Mallards, Shovelers, Red Heads, Canvasbacks, and Scaup. You might also get a chance to get one of our more rare species down here which include Buffleheads, Ruddy Ducks, and Golden Eyes.
Cast and Blast
Most people that come down to hunt with us also like to get in on our incredible inshore fishing. Red Fish, Speckled Trout, and Flounder in the afternoons after Duck Hunting is what a real Cajun experience is all about.
We can accommodate groups up to 30 hunters.
Overnight lodging is available at our Houseboats or locally in Venice.
A Louisiana Hunting License and all duck stamps are required.
You must provide your own Shotgun and Ammo.
Camouflage clothing is a must. We recommend www.sitkagear.com.
Most hunts are in groups of three including the guide.
We hunt from mud boats or blinds so you do not need Chest Waders - if you do prefer to wear them that is ok.
Double Up
Offshore fishing is also available during this time if you want to double up your experience.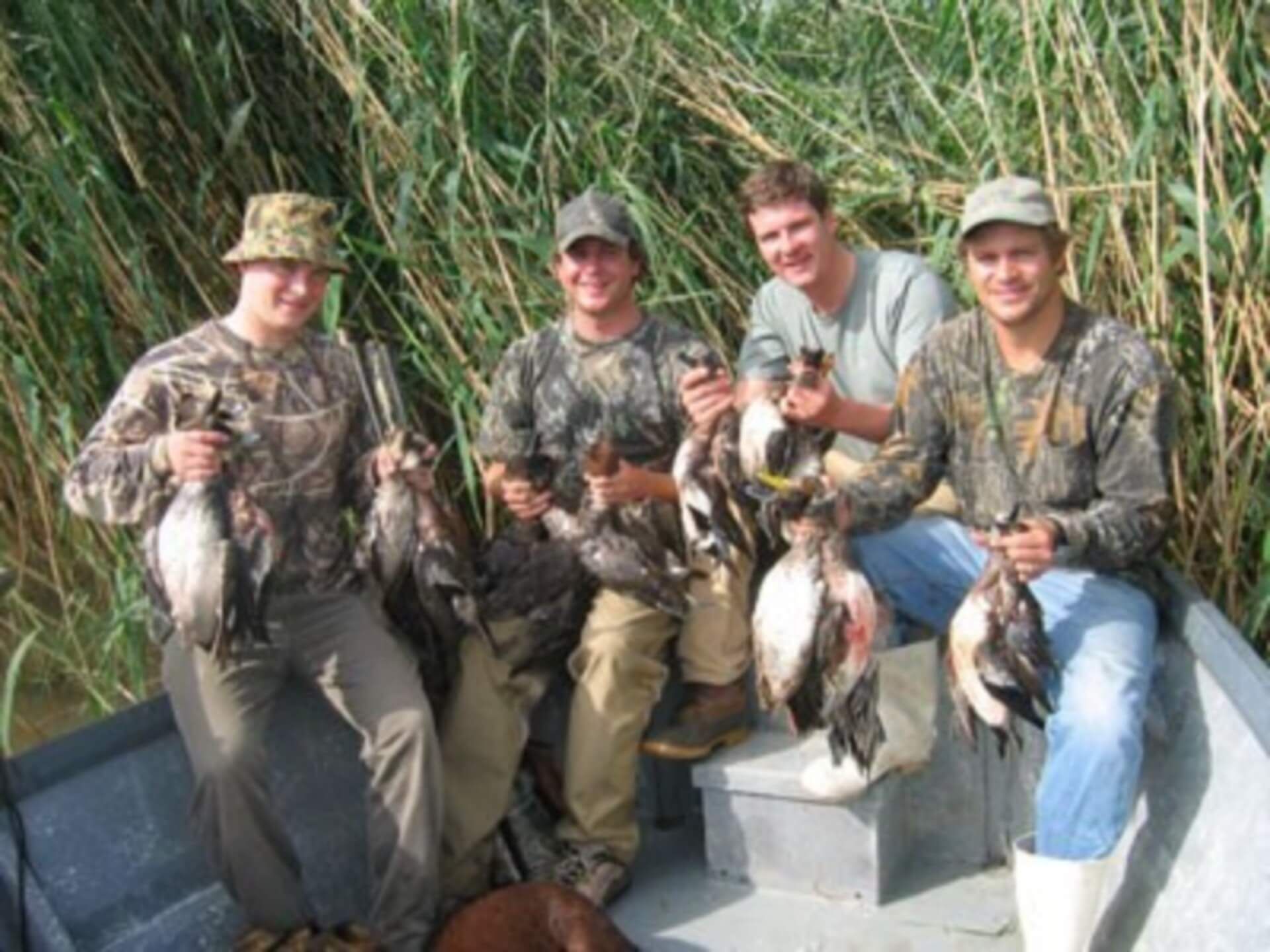 Ready to book your hunt?
Call us today to reserve the date for your next big adventure. Reach us at (985) 640-0772