Redfish
Redfish are the most abundant species of fish in the Venice, La. area. This area is considered the Redfish capital of the world because of the variety and abundance of fish ranging from the smaller 16″ Rat Reds up to 45″ or. greater Bull Reds.
Redfish Fishing Charter
Redfish, sometimes known as red drums, are a popular target for many fishermen. Redfish can be found year-round, but the best time depends on what you want as an angler. They often follow schools of mullet, which can be used to locate redfish. At Super Strike Charters, our captains know techniques for locating and catching Redfish from years of captaining fishing charters in Venice, Louisiana.
Spring is best if you are looking for numbers as the fish are aggressive and plentiful with long days of catching. Summer is best for catching redfish in topwater but mostly during the early morning hours. Fall is the best time to catch large redfish, known as bull reds. Winter is easiest for finding fattened-up redfish in predictable locations.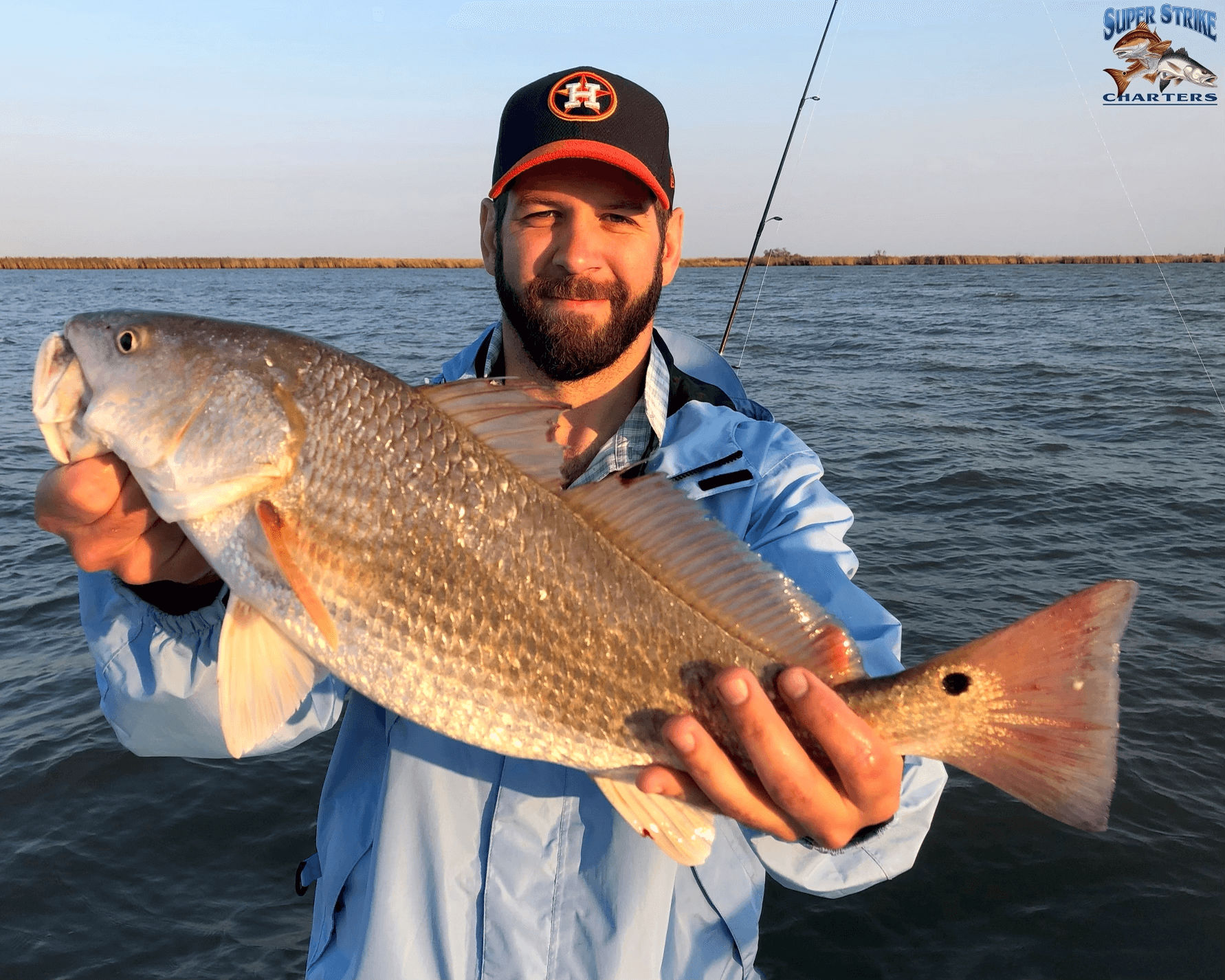 Book your fishing charter with Super Strike Charters
You can expect a lot of excitement when you happen upon a school of redfish. These fish cause a lot of commotion with splashing and the shine of their gold bodies as they swim around while feeding, which is the best time to hook one. Venice, Louisiana, is known as the redfish capital of the world, so book your inshore fishing charter and spend your day on the water with us, finding out why!
Book Your Refish Charter Trip Below!
About Redfish
The first thing most people notice about these fish is the distinctive eyespot near its tail. Ranging from 11 to 24 inches, redfish can weigh up to 22 pounds, the largest of which are called bull reds. Redfish are always looking for food no matter the season making it the perfect target year-round.
Redfish are highly popular because they will hit on most bait, live or artificial, making them popular for sport fishing. If you are looking for a thrill or thrive by making your day on the water a competition, aim for the red drum. On inshore fishing charters with Super Strike Charters in Venice, Louisiana, you will have the opportunity to hook this shiny bull.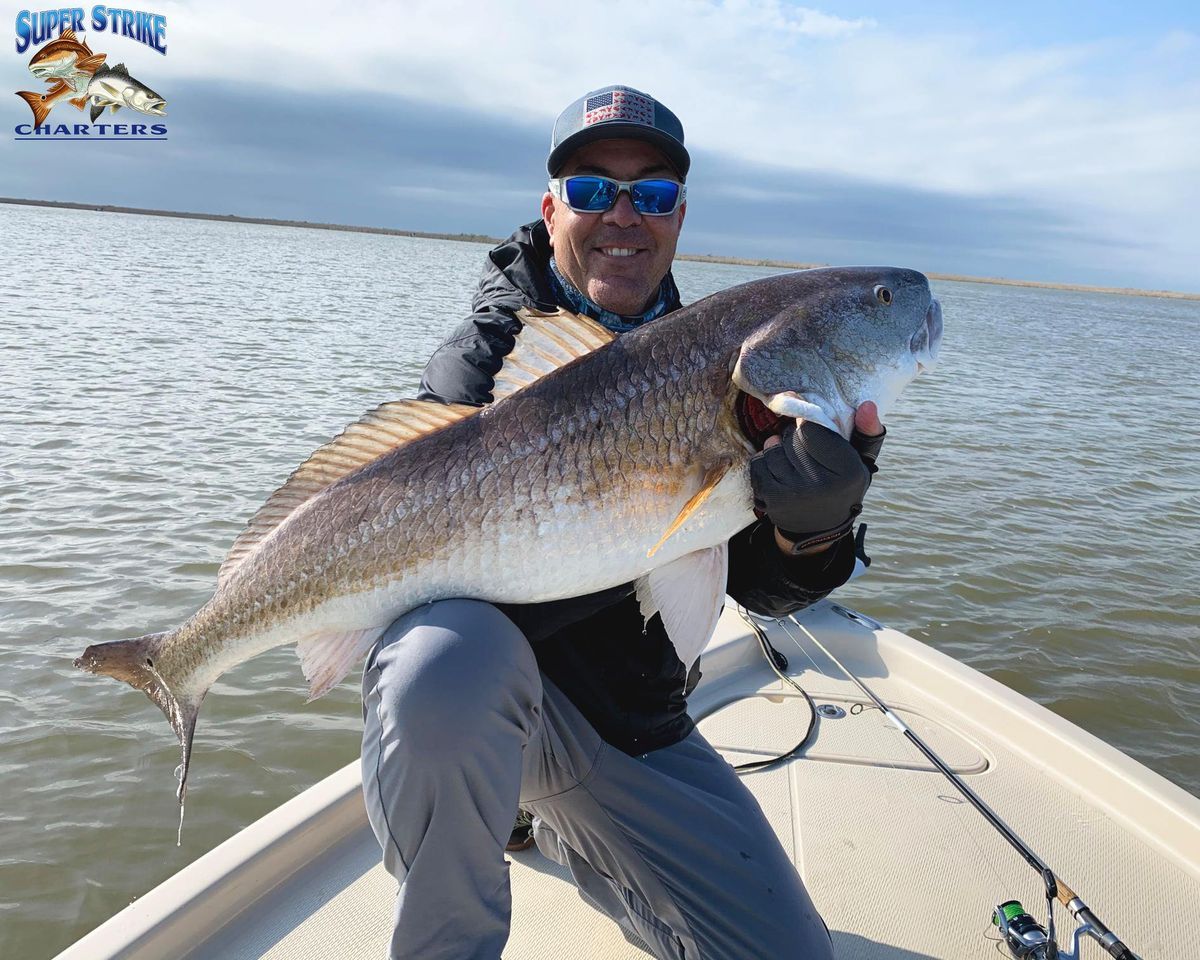 Strategies for catching Redfish
Bull reds, as large redfish are often called, strike artificial lures better than live bait. Redfish that are 25+ pounds favor and thrive in brackish water and can be fished year-round. These fish frequent areas where flounder and speckled trout are often found, providing more opportunity to catch multiple species of fish.
Bait and lures recommended for best chances at catching Redfish include:
Mullet
Live crab
Live shrimp
Squid
Rattling plugs
Jigs
Gold Johnson Silver Minnow