SUPER STRIKE FISHING OPPORTUNITIES
Venice, LA Fishing Opportunities
Venice, Louisiana's close proximity to the mouth of the Mississippi River provides us with a fantastic pathway to offshore and inshore water. These dates go by quickly. Be sure to book your deep sea fishing charter or inshore fishing charter in advance to guarantee your spot!
Fishing charters with Super Strike Charters provides the opportunity to catch many species of fish with some of the most popular being: Swordfish, Grouper, Cobia, Red Snapper, Blue Marlin, Mahi-Mahi, Amberjack, Wahoo, Yellowfin Tuna, Red Snapper, Flounder, and Speckled Trout. Learn more about each of these fish by following the links below.
Each trip will be determined by the current activity of the species you are searching for and recent weather conditions. Contact Us today to book a deep sea fishing charter with Super Strike Charters!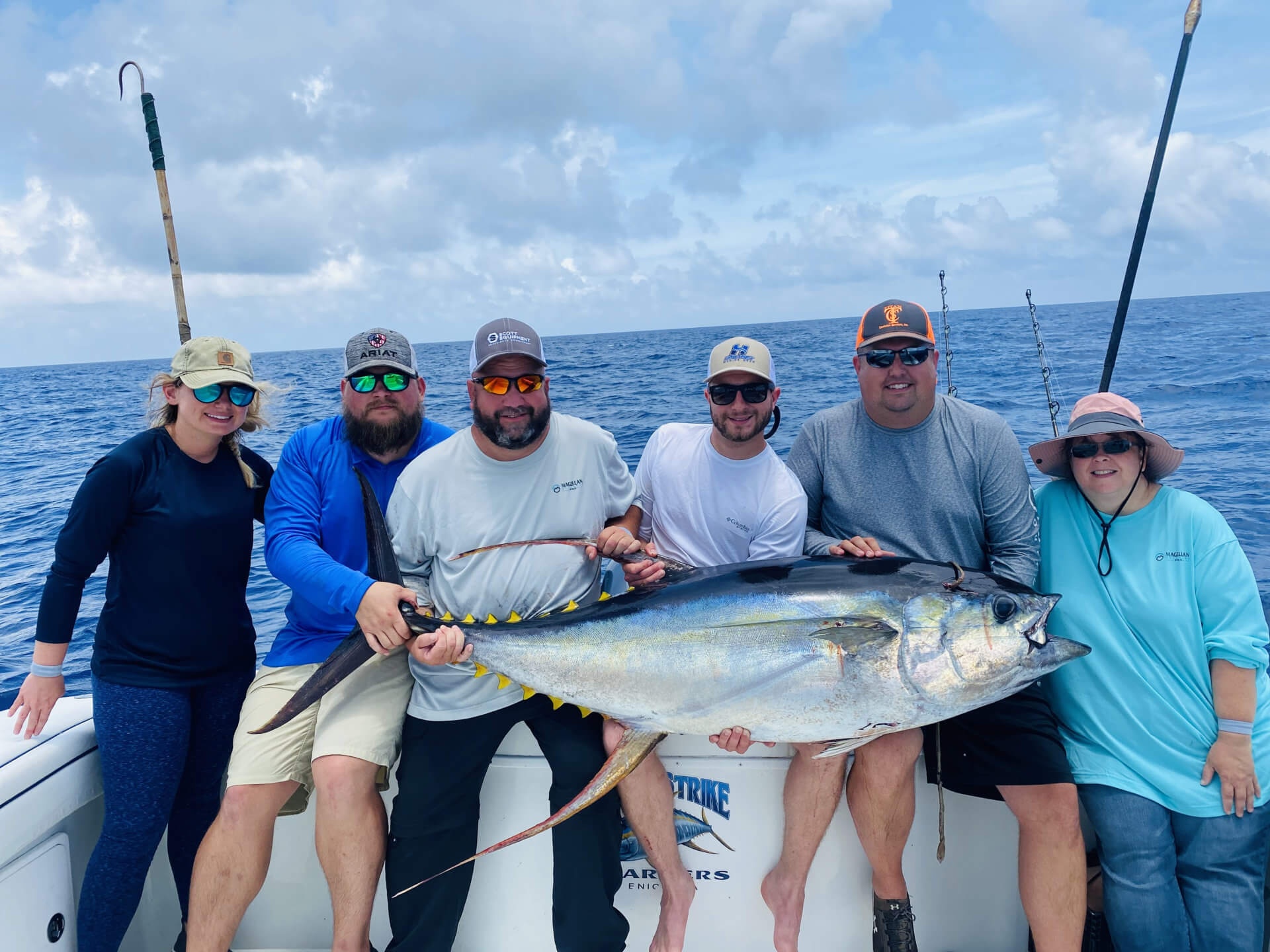 Are you ready to book a trip?
Check out our online tool below to start your registration process. We cannot wait to help get you on the fish! It will be a trip to remember.